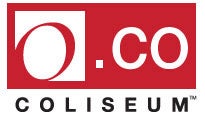 Oakland Alameda Coliseum

Tickets

7000 Coliseum Way,

Oakland

,

CA

94621

Oakland Alameda Coliseum Tickets and Event Dates
Related Links
Venue Details
Directions
Located off of hwy 880.
Exit either Hegenberger or 66th Avenue.

From San Jose
North on Interstate 880 to Oakland
Take the 66th Avenue exit - follow signs to Coliseum

From San Mateo
East on San Mateo Bridge to Interstate 880
North on I-880 to Oakland
Take the 66th Avenue exit - follow signs to Coliseum

From Marin County
Richmond-San Rafael Bridge to Interstate 580
Continue East on I-580 to I-980 toward Downtown Oakland
Continue on I-980 as it becomes I-880 South
Take the 66th Avenue exit - follow signs to Coliseum

From San Francisco
East on Bay Bridge to Interstate 580 East
Continue East on I-580 to I-980 toward Downtown Oakland
Continue on I-980 as it becomes I-880 South
Take the 66th Avenue exit - follow signs to Coliseum

From Sacramento
West on Interstate 80 toward Oakland
East on I-580
Exit at I-980 toward Downtown Oakland
Continue on I-980 as it becomes I-880 South
Take the 66th Avenue exit - follow signs to Coliseum

From Contra Costa County
Highway 24 through the Caldecott Tunnell
Exit at I-980 toward Downtown Oakland
Continue on I-980 as it becomes I-880 South
Take the 66th Avenue exit - follow signs to Coliseum


Parking
$40 for standard sized vehicles
$85 for any vehicle 20 Feet or longer

Vehicles will be flagged into spaces upon their arrival inside the parking facility.

Kegs are also prohibited in the parking facility as is any selling of any items and scalping of any tickets.

The spaces to accommodate vehicles are restricted to 20 feet.

If your vehicle is larger, you will be directed to the RV lot which is located in the Malibu Parking Lot.

Reserving spaces is not permitted.

Law enforcement and security staff will patrol the parking lot to enforce the City of Oakland Municipal Codes as well as the Coliseum conduct policies.

The parking facility closes one hour after the event/game.

Vehicles remaining in the lot after that will be subject to fines and towed.

Please review the City of Oakland Municipal Codes to become familiar with the Parking Facility Ordinances.

Public Transportation
Public Transportation

Oakland-Alameda County Coliseum is accessible by the Bay Area Rapid Transit system (BART). Taking BART you can directly enter the Coliseum Complex from the BART Station/Coliseum ramp.

AC Transit provides public bus service to the Coliseum from its many locations.


Box Office Numbers


Raiders Box Office Numbers
Oakland Raiders 1.800.RAIDERS


Box Office Hours
Box Office Hours
HOURS OF OPERATION
Monday-Friday 12pm-5pm
Saturday - Closed
Sunday - Closed unless Raiders Game Day
Raider Game Day- 5 hours before kickoff – End of halftime


Types of Payment Accepted
Cash, Visa, AMEX, Mastercard


Will Call
Will Call is located at the Arena Box Office windows, directly across from Customer Accommodations.
On Event Day Will Call will open when the parking lot opens.
On Game Day Will Call 5 hours before kickoff.
A photo ID is required along with the credit card that was used for the ticket transaction



Accessible Seating
ADA Accessible seats are located throughout the stadium, for Non-Raider events please contact the Coliseum at 510-569-2121 For Raider games please contact the Raiders for information at 1.800.RAIDERS.

Ramps are available to reach all three levels and there are elevators located on both the East Side (section 143) and the West Side (section 217)

* There is no limit on the number of companions *


General Rules
Prohibited Items
The following items are not permitted within O.co Coliseum:
-COOLERS, BACKPACKS, LARGE BAGS, CONTAINERS-
-GLASS BOTTLES, ALUMINUM CANS, THERMOSES
-FIREWORKS, FIREARMS, KNIVES, WEAPONS
-ALCOHOLIC BEVERAGES OR ILLEGAL DRUGS
-ANY POLES OR STICKS
-NOISEMAKERS OF ANY KIND
-VIDEO CAMERAS, LASER POINTERS, COMPUTERS
-SCOOTERS, UMBRELLAS, PORTABLE CHAIRS, BICYCLES, ROLLER-SKATES, SKATEBOARDS
-INAPPROPRIATE ATTIRE OR SIGNAGE
-NON-SERVICE ANIMALS
-BEVERAGES OF ANY KIND
-BOTTLES OF ANY KIND

THE COLISEUM DOES NOT STORE PROHIBITED ITEMS. ITEMS LEFT AT GATES WILL BE DISCARDED.
THE COLISEUM IS NOT RESPONSIBLE FOR ABANDONED ITEMS.
The following items are permitted (All items are subject to search):
-SMALL HANDHELD TV's OR RADIOS
-BINOCULARS
-SEAT CUSHIONS AND BLANKETS
-SMALL PURSES
-FOOD IN CLEAR PLASTIC WRAP




Children Rules
Children ages 2 and older must have a ticket


Miscellaneous
Aramark provides concessions throughout the Coliseum. A large variety of food and beverages are available on all concourses and both clubs.


<! fixed bug 75664 -->