Buy
Give the Gift of Live
Experiences are meant to be shared — let friends, family and fellow fans choose from millions of events. Available in any amount from $25 to $500.
From theatre, comedy and family attractions to top gigs, festivals and sporting events, Ticketmaster has it all. New events are added daily, so there's always a fresh and exciting reason to keep coming back. Whether you're looking for your own spine-tingling encore or an unforgettable gift for a loved one, a Ticketmaster Gift Card is your ticket to memories that will last a lifetime.
E-Gift Card
Physical Card
Check Balance
To check your Ticketmaster Gift Card balance, click here
Explore Special Events & Entertainment Categories
A Ticketmaster Gift Card is the perfect present for any occasion — birthdays, holidays, Just Because Days. Plus, gift cards are good toward a variety of events and top attractions throughout the U.S., so whether you're shopping for a fan of music, comedy, theater, sports, festivals, or something else, we've got you covered. In other words, a Ticketmaster Gift Card is the perfect present for pretty much everyone.
Visit our homepage to browse all of our event categories:
Music
Sports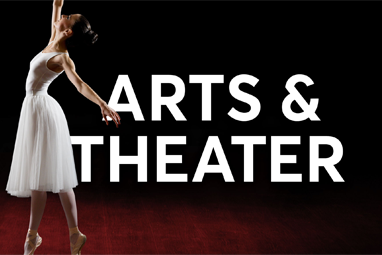 Theatre Guide
FAQs
Buying Ticketmaster Gift Cards

Gift cards can only be purchased with a U.S. or CA credit card.

Fans who wish to purchase Ticketmaster Gift Cards in bulk should review our Bulk Gift Card FAQ's.

Please note, you may not use Ticketmaster Gift Cards to market your company, or for any consumer promotion, without our prior written authorization. To inquire about marketing or promotional opportunities with Ticketmaster Gift Cards, please email trademarks@livenation.com.

It's easy to redeem and use your Ticketmaster Gift Card. When you're ready to check out, select Add Credits / Promo Codes / Gift Cards in the Payment section and enter your gift card number and PIN.

All Ticketmaster Gift Cards have a PIN number.

Note: If you don't see the option to add a gift card, that means gift cards aren't acceptable for that event (e.g. gift cards aren't accepted for MLB or Fan-to-Fan Resale tickets).

Awesomeness, or in other words:

Tickets
Parking
VIP Packages
And some merchandise
Ticketmaster Gift Cards can be used for events in Canada and the United States only.

Note: You can't use Ticketmaster Gift Cards to buy resale tickets or tickets to MLB games.

Click here for full gift card terms and conditions.

Yes, you can forward the email with the link to the e-Gift Card to anyone you want - but you'll miss out on a one-of-a-kind live experience.

They'll get a personalized email with a link to their Digital Gift Card, and you'll get their undying gratitude.

You can have it sent immediately, or we can send it automatically on the big day (birthday, holiday, etc.). Just pick a date and we'll take care of it.

e-Gift Cards are just like physical gift cards - they can be used online.

See full FAQs here.

You can check your gift card balance online. You will need to sign in to your Ticketmaster account, or create one.

Please have your gift card and PIN number available.