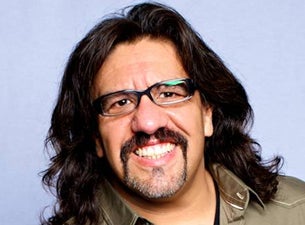 Comedy
Martin Moreno Tickets

Martin Moreno Tickets and Event Dates
Show Details
Martin Moreno is a "freaky" 80's party animal, who believes 40 is the new 20.
His comedy touches on his personal life, his insecurities, and is a funny, intelligent, analytical view of life in the 80's and in the new millenium.  

Martin was featured on Gabriel Iglesias's platinum selling DVDs HOT AND FLUFFY and I'M NOT FAT I'M FLUFFY.  He was also a part of the Nationwide comedy tour THE FLUFFY SHOP.