ULTIMATE PREMIUM BANQUETTE
One premium center VIP table for access up to 8 guests
Expedited VIP ticket pick-up at Dolby Live Box Office
Commemorative VIP laminate
Bypass the line with our dedicated VIP Seat check-in located at Dolby Live Main Entrance
Personal escort to your seat (upon request)
Dedicated cocktail server and service throughout the performance
Access to VIP Team and opportunity to pre-order Food and Beverage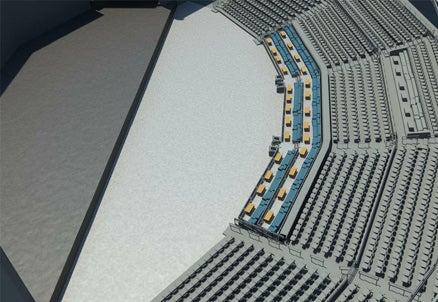 PREMIUM BANQUETTE
One VIP table for access up to 8 guests
Expedited VIP ticket pick-up at Dolby Live Box Office
Commemorative VIP laminate
Bypass the line with our dedicated VIP Seat check-in located at Dolby Live Main Entrance
Personal escort to your seat (upon request)
Dedicated cocktail server and service throughout the performance
Access to VIP Team and opportunity to pre-order Food and Beverage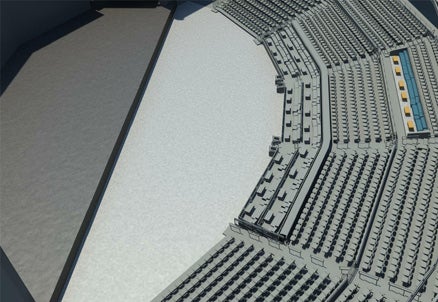 Pre-Show Reception
VIP Check-in
Early Entry to the foyer
1-hour Unlimited Alcohol and Non Alcoholic beverages
Light snacks
*Must purchase show ticket to purchase the Pre-Show Reception
Dash Pass
*Must purchase a show ticket to purchase a Dash Pass. Dash Pass does not include early entry into the venue
Access to a dedicated VIP line outside the venue for easy entry (guest is provided wristband by venue)
Priority access to entry line for merchandise (if applicable)
Priority access to entry line for bars and concession outlets
<
Official Platinum Tickets
Platinum Tickets and Platinum seats are ticket-only offers and are not associated with VIP Packages or Experiences
Prime seating to see all the action. Click on Platinum Seat option and see what is available
Parking & Hotel
Meet Park MGM, a fresh take on the Vegas resort experience in the center of the Strip that redefines what it means to stay and play in Las Vegas. Park MGM is home to Dolby Live, championing up-and-coming talent and collaborating with icons in unexpected ways.
Stage layout subject to change.
For questions or more information regarding VIP Packages, please call 844.600.7275 or email premium@dolbylivelv.com.
Please note package purchasers will be contacted via e-mail prior to the actual show date with additional details to their VIP package program. All packages are non-transferable. You must be of legal age to consume alcohol. Valid identification is always required for consumption of alcohol. All sales are final. There are no refunds or exchanges for package purchases. VIP Banquette Seats are sold in multiples of 2, 4, 6, and/or 8 depending on the show. Inclusions are as follows: Premium Seat Ticket, Commemorative VIP Credential & Lanyard Souvenir, VIP Line Access, Personal Escort (upon request) to Premium VIP Seats and Dedicated Cocktail Server during the Event. Additional food & beverage options are available for purchase. Tickets are available for pick up 24 hours prior to the event.