2018 College Bowl Tickets
College Football Playoff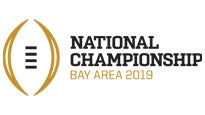 CFP National Championship
#1 Alabama 16, #2 Clemson 44
Santa Clara, CA
Monday, January 7th, 2019
8pm ET
Find Tickets
VIP Tickets & Packages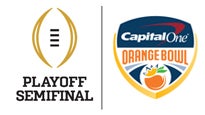 Capital One Orange Bowl
Playoff Semifinal Game
#1 Alabama 45, #4 Oklahoma 34
Miami Gardens, FL
Saturday, December 29th, 2018
8pm ET
Find Tickets
VIP Tickets & Packages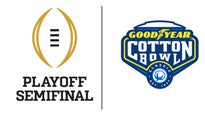 Goodyear Cotton Bowl
Playoff Semifinal Game
#2 Clemson 30, #3 Notre Dame 3
Arlington, TX
Saturday, December 29th, 2018
4pm ET
Find Tickets
Filter
State
All
Arizona
California
Florida
Georgia
Idaho
Louisiana
New York
North Carolina
Tennessee
Texas
Sorry, we couldn't find any result for the moment.
New Year's Six
Dec 31st - Jan 1st
Dec 27th - Dec 29th
Dec 15th - Dec 26th
Check out VIP Ticket or Travel Packages from TicketmasterVIP

Click Here
College Bowl Game Tickets
It's the moment college football fans have been waiting for all year – college bowl season is kicking off. Nothing beats the thrill of being there in the stadium with your fellow fans on game day, and nothing gets you in like Ticketmaster Verified Tickets. Break out your favorite player's jersey, don your team's colors – heck, even throw on that face paint you'll be cleaning off for days after the game. Ticketmaster has tickets to the biggest 2018-2019 college bowl games, so you won't miss a second of the nail-biting action as you cheer on your school from the stands.
College Bowl Games
There are a record 41 licensed college football bowl games during the 2018-2019 season, meaning fans have more opportunities than ever to get in on the action. Traditionally only teams that had winning records or teams that won their conference were eligible to play in college bowl games, but due to the increasing number and popularity of bowl games the NCAA has amended its bylaws to allow even more schools to participate. College bowl games have become a beloved annual tradition known for their unique personalities and traditions, and they attract an ever-growing number of fans each holiday season.
2018-2019 College Football Bowl Schedule
College bowl season takes place at stadiums across the country throughout late December and early January and includes the two semifinal games of the College Football Playoff, which rotate among the six major bowl games known as the New Year's Six: the Rose Bowl, Orange Bowl, Cotton Bowl, Sugar Bowl, Fiesta Bowl, and Peach Bowl. The 2018-2019 bowl game schedule kicks off on Saturday, Dec. 15 with five matchups and comes to a head on December 29th when the two College Football Playoff semifinal games take place. The winners from the semifinals then compete in the College Football Playoff National Championship on Monday, Jan. 7, which determines the national champion of the NCAA Division I Football Bowl Subdivision (FBS).
College Bowl Selection Process
While the general bowl games are determined by agreements between bowls and specific conferences, the College Football Playoff selection process is determined by committee. Starting in October, the 13-person CFP Selection Committee creates a weekly Top 25 that ranks schools based on a variety of criteria including head-to-head results, strength of schedule, conference championships won, and other factors. The top four teams from the committee's final December report then compete in the Playoff to determine the national champion. Due to the many variables taken into account by the committee, their final four remains cause for speculation in the weeks leading up to their final announcement – an exciting process that keeps fans in suspense right to the end.