Oregon Ducks Athletics
#GoDucks
We look forward to seeing you at one of our upcoming events.
All tickets can be viewed on a mobile device by downloading the GoDucks app on www.GoDucks.com/gamedayapp.
Choose from the following sports: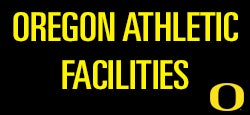 Oregon Facilities
The Oregon Ducks look forward to hosting you in one of their facilities. To view pictures, information or directions to one of the facilities, click below.
Please familiarize yourself with the prohibited items at the facility before arriving.
CLICK HERE
Ducks Social Media
Stay connected with your favorite team or coach wherever you go. Visit our social media hub for all your #GoDucks connections.
http://www.goducks.com/sports/2011/4/12/