DRACULA presented by CCT
October 18-31, 2018:
Th/Fr @ 7:00pm
Sa/Su @ 3:00pm
Oct 20, 29-31 @ 7:00pm

Daytime Performances:
Weekday Matinees are available and are great for school outings and field trips! Call CCT for dates and times - 614.224.6672 x1

Sensory Friendly Performances:
Oct 27 - Sa @ 10:00am
Call CCT to buy tickets - 614.224.6672 x1

Get ready for the classic, sinister tale that will be sure to make your blood run cold. When young London lawyer Jonathan Harker returns home after his trip from the Transylvanian countryside, he soon finds he's brought home with him more than just his suitcase. In this tale, our heroes must hunt down and stop Dracula before he turns all of London into vampires! CCT will be sure to make your Halloween special with a night full of horror and humor with Steven Deitz's Dracula.

2 Act Play with Intermission, 120 Minutes
Recommend for 4th Grade and Up. Performed at the Park Street Theatre, 512 Park Street, Columbus 43215.

| | |
| --- | --- |
| | Loading... |
Related Links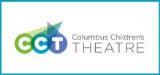 Explore what CCT has to offer!
Start Here!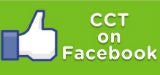 See what people are saying!
CCT on Facebook