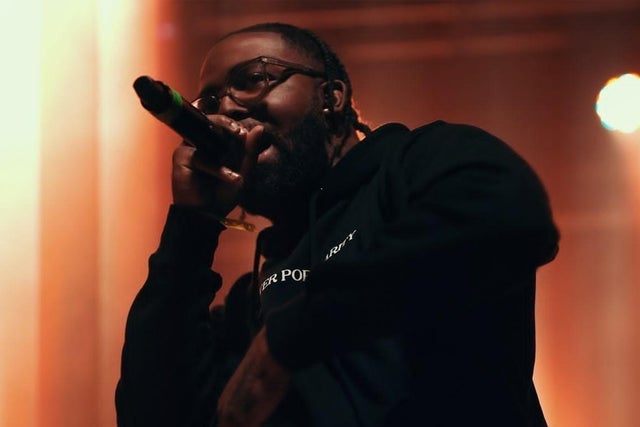 Hip-Hop/Rap
Brodie Fresh Tickets
Sorry... there are currently no upcoming events.
About
Brodie Fresh has been working on an unrivaled level for the last 6 years. Fully independent and keeping as much as possible in-house, he has been gathering up an impressive resume since he started dropping records. From sharing stages holding his own with hip hop icons such as JadaKiss and the late great Nipsey Hussle to touring with the likes of King Los, Cory Gunz, Mozzy and Conway the Machine. Dropping quality music and gaining a loyal fanbase has been a priority which has led him to bring in over 1.4 million views on youtube alone. Notable characteristics when listening to any Brodie Fresh record is his ownership and confidence in his cadence mixed with an uncanny ability to paint a perfect lyrical picture for the listener. His vulnerability on each record makes his story relatable to fans of all backgrounds.

The Long Island natives' choice of features are as impressive as his performance list, Dave East, the late Chinx, King los, Chrishan, Fivio Foreign to name a few. With a full arsonal still yet to drop, Brodie's Set to release a new project Winter 21 which has records featuring Tory Lanez, Musiq Soulchild, and Dom Kennedy & Flipp Dinero. The choice of producers and production has also been an important part of his process, working with the likes of Yonni, Big Duke, Foreign Teck, Beezo and more. With a relentless work ethic and raw talent, It is no wonder why Brodie has garnered the attention of a variety of industry heavy hitters from FunkMaster Flex, DJ Enuff, Ebro & Beats 1/Apple Music, and the support from numerous media outlets. As Brodie continues to move forward, he consistently pushes his brand, Popular Stranger. If you are wondering what's next for Brodie Fresh? Stay tuned to find out.