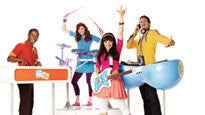 Sun, Dec 15, 2013 05:30 PM
Please Note: Chase Suites The moment you enter the Chase Suites at the A
Sell your tickets to this event through TicketExchange, where millions of people search for tickets to buy. There are no fees unless your tickets sell. It's safe, convenient and easy to use!
First time posting? You'll need to set up your seller profile.. Please have the following information ready:
- A Valid Credit Card
- Checking Account Information
You must have a valid checking account and credit card from the country / market where the event is occurring to post tickets.
For more info visit our seller's tutorial.