Dance Gavin Dance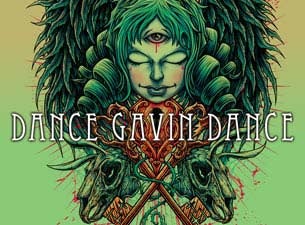 Rock and Pop
Dance Gavin Dance Tickets
Dance Gavin Dance Tickets and Concert Dates
| Date | Location | Event Details | Find Tickets |
| --- | --- | --- | --- |
There are no matching events in United States.
United States Of America
(2)
Date
Location
Event Details
Find Tickets

2

Wed

The Word Alive, It Lies Within




Details: Dance Gavin Dance

See Tickets

on TicketWeb

3

Thu

The Word Alive, Fit for a King, Out Came the Wolves




Details: Dance Gavin Dance

See Tickets

on TicketWeb
| Date | Location | Event Details | Find Tickets |
| --- | --- | --- | --- |
Results 1-2 of 2
Biography
DANCE GAVIN DANCE IN CONCERT:

Ever since its inception in 2005, post-hardcore outfit Dance Gavin Dance has been a wildly unpredictable band that's weathered several lineup changes, including more than a couple frontmen. However, fans will be delighted to find that the group's current roster is solid and they're more electrifying in concert than ever before. 2013 saw the addition of singer Tilian Pearson, whose high-pitched falsetto perfectly complements Jon Mess' screamo backing vocals. Guitarist and chief songwriter Will Swan's groovy yet technical riffs shine alongside Matt Mingus' precision drumming as the band roars through songs that borrow from hardcore, funk, soul,...
See More
Facebook
Friends on Ticketmaster