Ty Segall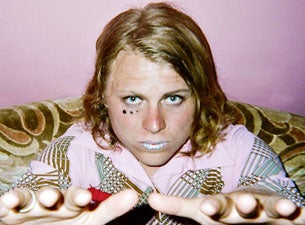 Alternative Rock
Ty Segall Tickets
Ty Segall Tickets and Concert Dates
| Date | Location | Event Details | Find Tickets |
| --- | --- | --- | --- |
There are no matching events in United States.
United States Of America
(1)
| Date | Location | Event Details | Find Tickets |
| --- | --- | --- | --- |
Results 1-1 of 1
Biography
TY SEGALL IN CONCERT:

With his fuzzed-out guitars, analog organs, jaunty drums, and knack for Beatles-esque melodies, Ty Segall is one of the most compelling and prolific artists to throw his hat in the late-'60s/early-'70s rock revival ring in recent memory. Segall is a anything but a retro novelty -- just when his free-wheeling, psychedelic tunes start to feel familiar, he throws in an unexpected harmonic or tempo change, and it's these surprising sonic curveballs that make his raucous live shows such riveting affairs. Segall's 2014 album Manipulator was his most-polished and acclaimed release yet and he does it total justice in concert, treating fans to swirling, swelt...
See More