The Devil Makes Three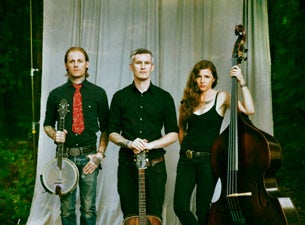 Country and Folk
The Devil Makes Three Tickets
The Devil Makes Three Tickets and Concert Dates
| Date | Location | Event Details | Find Tickets |
| --- | --- | --- | --- |
There are no matching events in United States.
United States Of America
(5)
| Date | Location | Event Details | Find Tickets |
| --- | --- | --- | --- |
Results 1-5 of 5
The Devil Makes Three Fans Also Viewed
Biography
THE DEVIL MAKES THREE IN CONCERT:

At first glance the members of the Devil Makes Three look like they belong in a hard rock group, but once the music starts it's clear the trio is the embodiment of down-home bluegrass and country-folk. The band's sound combines witty lyrics, thumping stand-up bass, and clean guitar licks, and it all comes together perfectly at their toe-tapping live performances. With four LPs under their belt including 2013's I'm A Stranger Here, the band has plenty of material to keep the country jams going all night on their must-see tours.

BACKGROUND SNAPSHOT:

Santa Cruz-based group the Devil Makes Three was formed by friends Pe...
See More