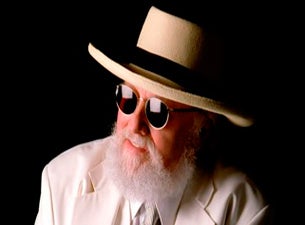 Country and Folk
The Charlie Daniels Band Tickets

The Charlie Daniels Band Tickets and Concert Dates
| | |
| --- | --- |
| | Loading... |
The music of the Charlie Daniels Band is a unique combination of southern rock, country, blues and folk. With a career spanning 50 years and more than 20 million in sales, Grand Ole Opry inductee and Grammy Award winner, Charlie Daniels is coming to the Colosseum on Friday, April 16 at 9 pm to sing some of his greatest hits including, "The Devil went Down to Georgia," "The South's Gonna Do It," and "Uneasy Rider."
Latest Tour News

Published Apr 30,2013 6:31 AM / Richard Tafoya
The setting: Sunday's brutal 106-degree heat has begun to fade as the sun sets. The beer garden outside the Palomino stage begins to fill with the thirsty and sunburned. Suddenly, a unique sound cranks out from the pavilion.
Read More Tour News »