Latin >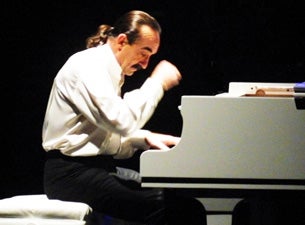 Latin
Raul Di Blasio Tickets
Raul Di Blasio Tickets and Concert Dates
| Date | Location | Event Details | Find Tickets |
| --- | --- | --- | --- |
There are no matching events in United States.
United States Of America
(1)
| Date | Location | Event Details | Find Tickets |
| --- | --- | --- | --- |
Results 1-1 of 1
Raul Di Blasio Fans Also Viewed
Biography
RAUL DI BLASIO IN CONCERT:

Legendary Argentine jazz pianist Raul Di Blasio has madelistening easy since his 1983 debut. An inspired performer who speaks of having wings on his fingers, Di Blasio covers a lot of territory at his live shows, treating ticket buyers to his early classics, more recent Brazilian-influenced work, and even a bit of rock and roll from his teenage days playing in a band. Among his select tour dates in 2014 is a night at Los Angeles' historic Greek Theater — a classic setting for a night of classic music.

BACKGROUND SNAPSHOT:

Born in Argentina in 1949, Di Blasio showed promise on the piano from the age of six. By age 20, he had...
See More
Facebook
Friends on Ticketmaster