BRAND NEW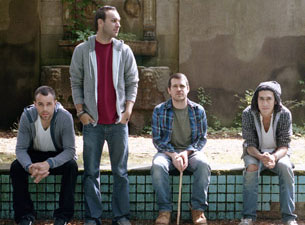 Alternative Rock
BRAND NEW Tickets

BRAND NEW Tickets and Concert Dates
There are no matching events in United States.
United States Of America
(4)
Customers Who Viewed These Tickets Also Viewed
Biography
Forming in 2000 on Long Island, New York, Brand New is an alternative-punk band consisting of Jesse Lacey on vocals and guitars, Vincent Accardi on guitars and vocals, Garrett Tierney on bass, and Brian Lane on drums. They signed to Triple Crown Records and released their debut album Your Favorite Weapon in 2001, full of emotional angst and ex-girlfriend tales, before touring with the emo Dashboard Confessional, post-hardcore acts Finch and Glassjaw, alt-rock Midtown, and pop-punk bands New Found Glory and Taking Back Sunday. Their sophomore album Deja Entendu came out in 2003, featuring the singles "The Quiet Things That No One Ever Knows" and "Sic Transit Gloria... Glory Fades", a...
See More